Premier Rental-
Purchase Franchise
Opportunity
Premier Rental-Purchase has a business plan geared to aid owners in growing their business, and we've got training and development programs designed to help them stay on top of the industry. We work to fuel internal growth through customer satisfaction and loyalty, and it's given us momentum for future expansion.
Our combined brick-and-mortar/online presence helps make us a natural destination for guests across generations, and aids us in streamlining and improving the guest experience. And we work only with the kinds of top-quality products that keep our guests satisfied and returning to rent from us again.
We take a customer- and owner-centered approach to our business, and it's helped us establish a home furnishings rental franchise brand for the future.
At Premier Rental-Purchase, we've got the tools for expansion, and we're looking for prospective owners to lend their energy and drive to our franchise.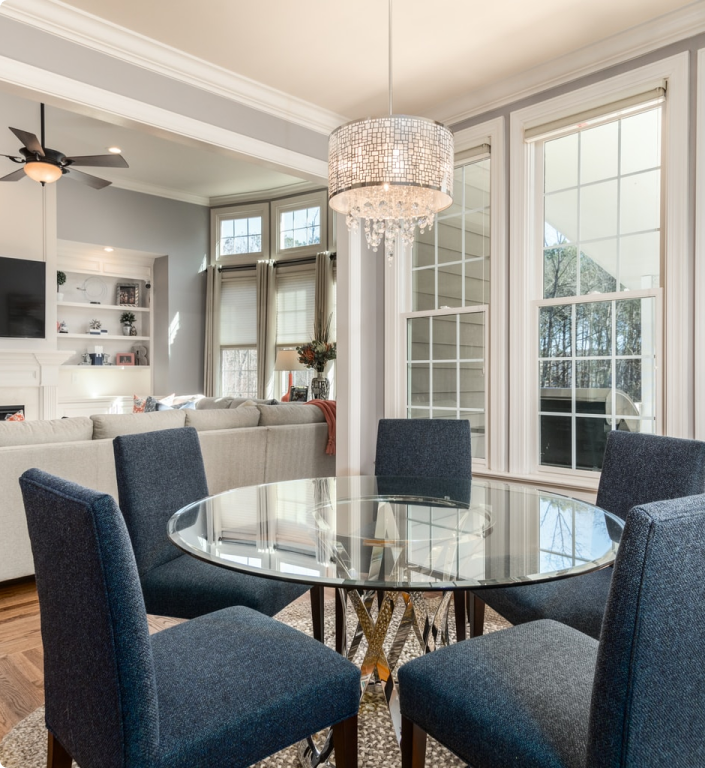 Premier Rental-Purchase
Advantage
We're a retail franchise that sells home furnishings on payment plans to generations of guests. It's a business with a built-in baseline of customers, and one designed to operate on low staffing to help deliver meaningful per-employee revenue.
We've created a business model that builds on this foundation, and that places us in a position for potential future growth.
1. A Reliable Customer Base
We serve a client base who likes the way we do business, and who returns to shop from us again and again over the years. The average rental-purchase household spends over $2,300 on their furnishings.
Today's rental-purchase customers are a larger and more diverse group than the traditional base, and includes a growing group of millennials who prioritize experiences over possessions.
Premier Rental-Purchase is part of a business with years of expansion behind it. And the rent-to-own industry is projected to continue growing at an annual rate of almost 3%.
The digital age has added potential revenue streams to the industry in the form of online storefronts and social media. More than 5.2 million customers choose rental-purchase every year, and that number is expected to climb in the coming years.
Premier Rental-Purchase Model
Premier Rental-Purchase recognizes that modern guests, and today's owners, need to know they're getting the
best care available,
and that's what we've built into our franchise approach.
Here's what you get when you own a franchise with Premier Rental-Purchase.

Decentralized purchasing to help each owner establish and maintain their inventory at the lowest available cost

Decades of industry knowledge from a management team that knows the business from the ground up

Industry-leading guest services that deliver executive-level attention to every customer who visits

Targeted training at our National Development Center, and monthly programs to stay on top of industry innovations

The highest standards for quality to help ensure that we only work with the best products available

A customized technology suite including integrated website/POS, a fully integrated consumer APP, and digital management tools

A clear vision for the brand that guides our development and provides our owners with energy, drive, and an experienced guiding hand
Our business plan encourages owner expansion, with training and assistance to help them get established and growing. And we treat every guest like they deserve, with loyalty programs and online payment options to make their experience as easy as possible.
Join Premier
Rental-Purchase
At Premier Rental-Purchase, we're preparing to expand into new markets, and we're looking for future owners to come
with us.
Want to learn more? Contact us today, and let's start a conversation.