How to Start a Rent to Own Business
Becoming a franchise owner is the goal for many people ready to take the next step in their careers as part of the rental-purchase industry. Knowing how to start a rent-to-own business can give potential owners the direction and understanding they need to begin their journey.
Every future owner should begin with a careful, step-by-step approach that includes key moments in the franchising process:
Review the industry
Learn about the brands
Connect with your franchise
Build out, train up, and open!
Using this kind of methodical, reasoned plan of attack helps prospective owners feel comfortable with each part of the experience, and lets them prepare to ask the right questions along the way.
It's a sensible way to get a deep understanding of how to open a rent to own business opportunity from start to finish, and can transform a person from inquirer into a new franchise owner. And it's helped future owners connect with Premier Rental-Purchase to start the next chapter in their lives.
How to Start a Rent to Own Business
1. Review the Rent-to-Own Business Industry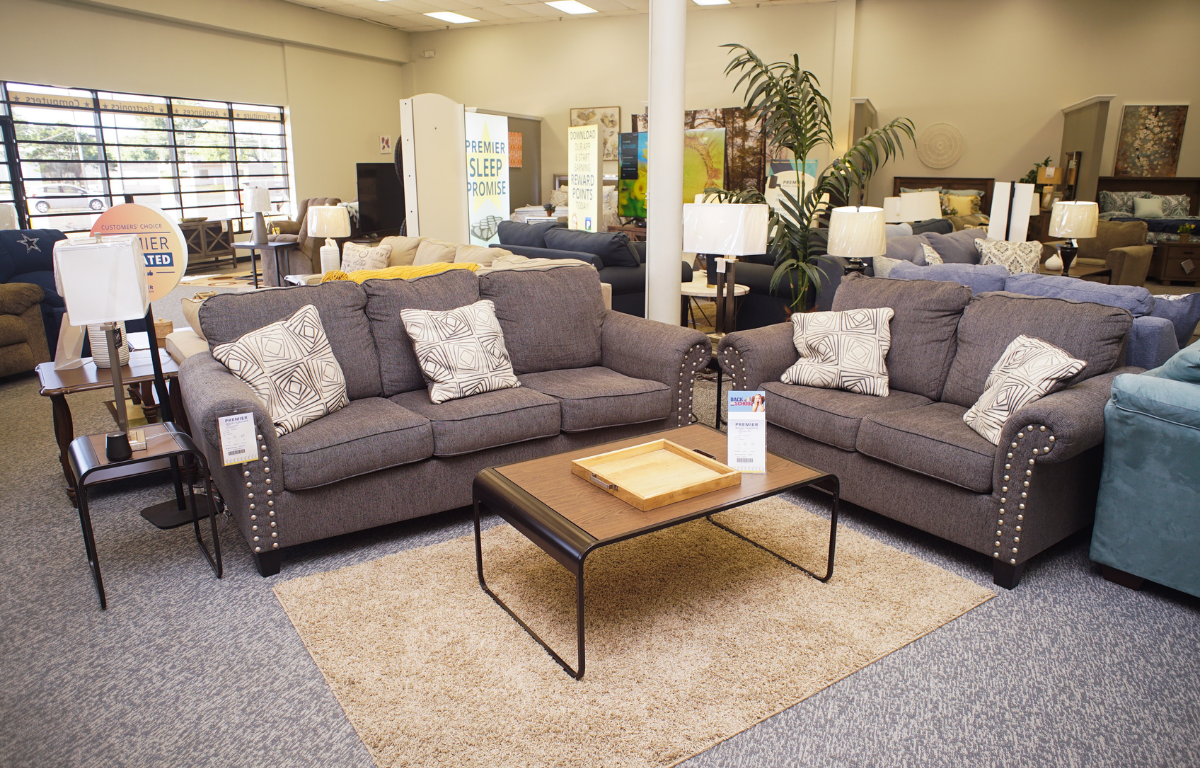 The first step toward any significant decision should be to get the lay of the land before moving forward, and knowing how to start a rent to own business is no different. A close look at the industry can be a smart move for potential owners, and give them a better overview of the field that interests them.
How the industry has performed in the past is a crucial indicator, and can help highlight possible niches or approaches that might best suit a new owner. Predictions for the future of the industry are just as vital — is growth expected over the next few years?
For prospective owners looking into a rental franchise like Premier Rental-Purchase, that means reviewing the consumer electronics and appliance industry, along with the furniture rental industry.
When researching the rent-to-own business, we find that furniture rentals have seen a 2.8% yearly expansion, and appliance rentals are a $9 billion market.
That could make Premier Rental-Purchase ownership a smart choice for prospective owners who are learning how to open a rent-to-own business and have their eye out for a brand that's positioned to transform the industries.
2. Learn About the Rent-to-Own Business Brands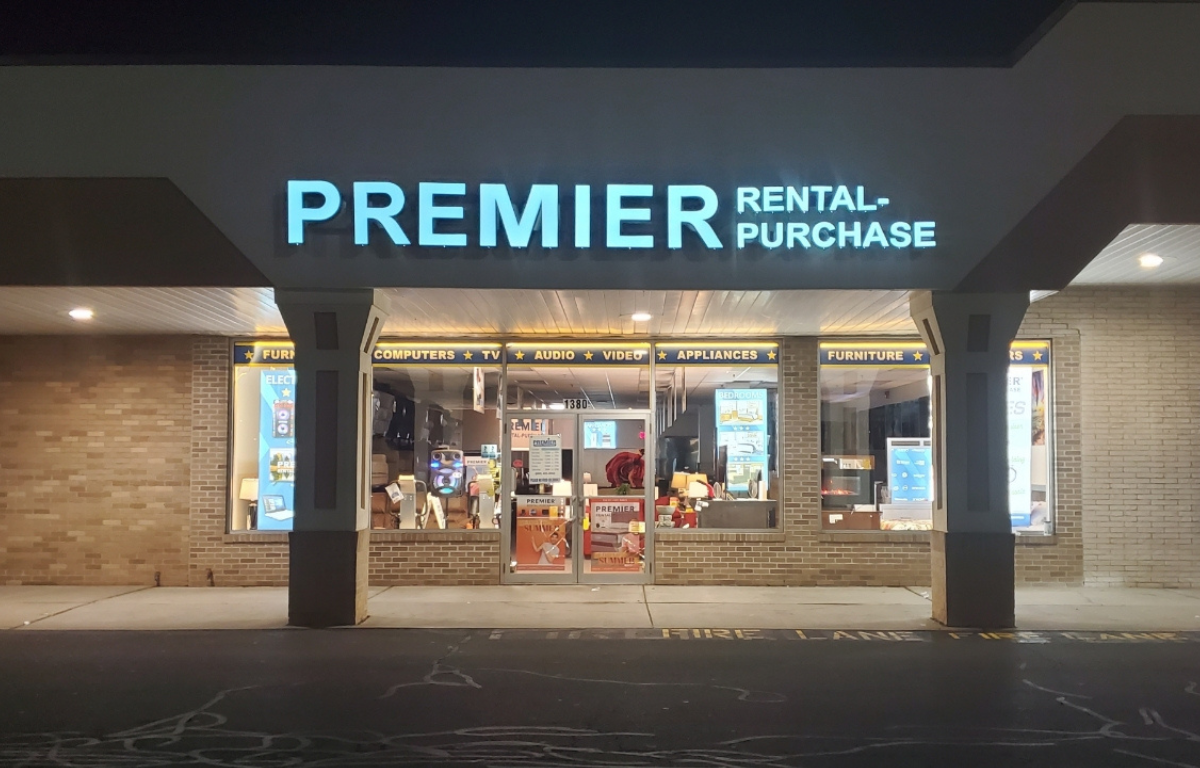 After getting essential information about the industry, potential owners interested in how to open a rent-to-own business the modern way should next turn to the brands within the industry.
Each franchise has their own way of operating, and it's essential to learn as much as possible before moving forward and making a selection.
Becoming a franchise owner means representing the brand, so finding the one that reflects the prospective owner's own business philosophy and core values can help them get started with confidence.
For example, Premier Rental-Purchase has developed a Franchise Disclosure Document that lays out our franchise model in detail, with the key information that future owners need to make an informed choice. We've also designed a support system with our owners in mind, and work daily to maintain the highest standards for both guest care and owner assistance.
Premier Rental-Purchase has built a franchise system for the modern day, one created for people out to discover how to open a rent-to-own business with an eye to the future of the industry.
3. Connect with Your Rental Franchise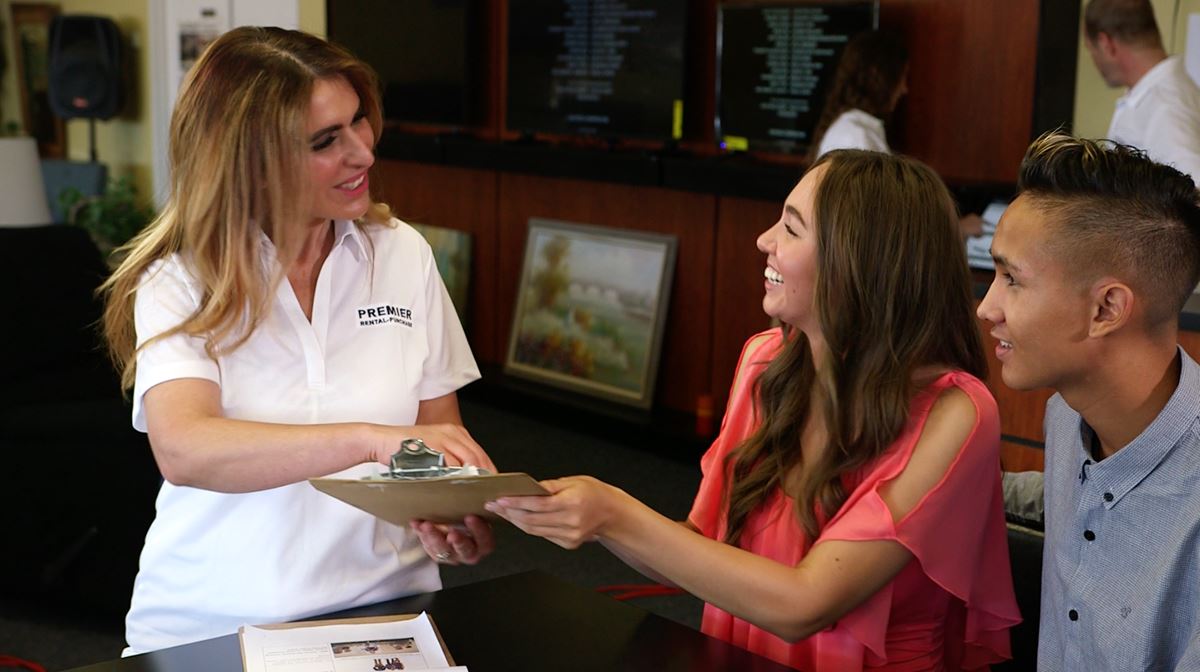 So far, we've seen that knowing how to open a rent-to-own business is often a question of behaving methodically and getting to know the industries and brands up close and personal. It can lead a person to the brand that has the franchise model and business approach that best works for them, and prepare them to connect with the people behind the franchise.
Meeting the brand leadership team is an essential part of the decision process for potential owners. It's where owners can learn firsthand about the brand's core values and business operations, and it's also a way for the brand to learn as much about the potential owner as they can. Both parties need to feel comfortable with each other before they take the next step.
In the case of Premier Rental-Purchase, future owners can plan on getting to know the senior leadership during our Discovery Day.
That includes one-on-one time with our Founder and CEO, Trooper Earle, and meetings with other key members of the franchise team.
It's a feature of our franchising process that's helped us find the owners who view the business the way we do, and take a customer- and quality-first approach to their work.
4. Build Out, Train Up, and Open!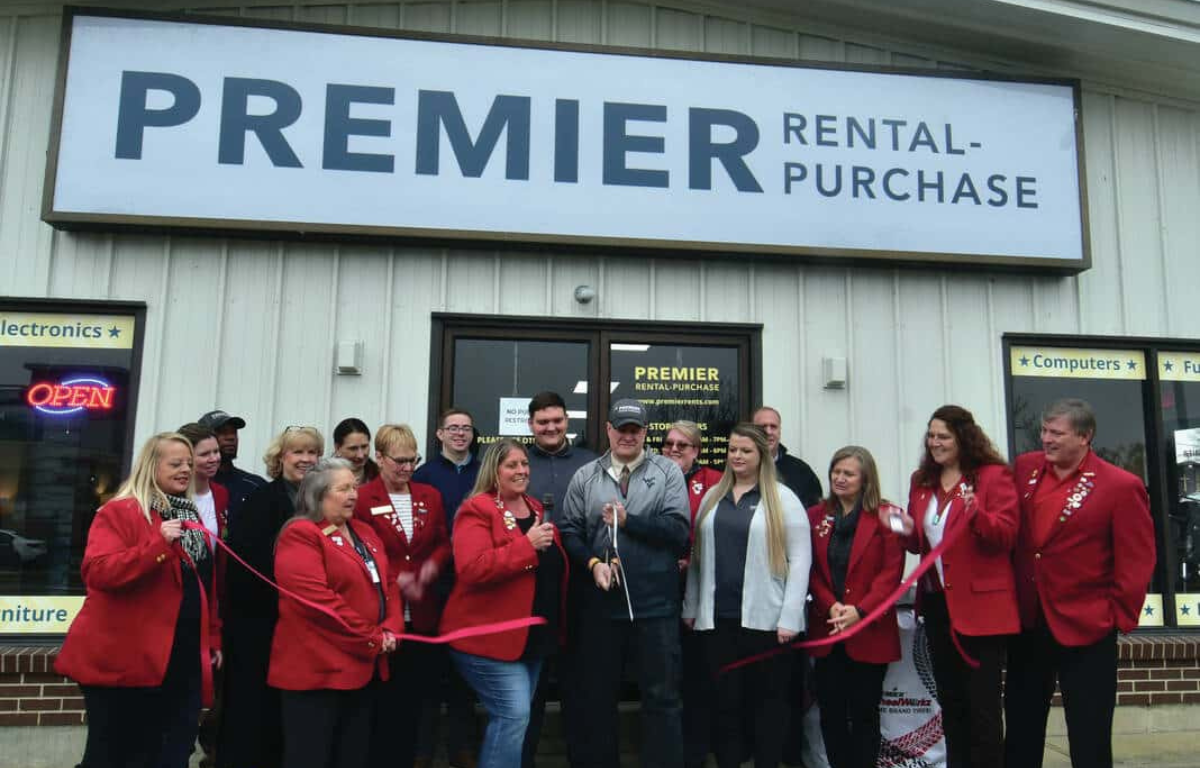 By this point in the franchise journey, the potential owner has come a long way toward learning how to open a rent-to-own business, and has found the brand that works for them.
Now comes the fun part.
After meeting with leadership and signing with the franchise, the new owner gets to start preparing to serve their community. This is the point at which solid brand support from the brand can help move the process along and help owners start out right.
At Premier Rental-Purchase, we work to assist our owners throughout the buildout and pre-opening stage.
Our support, both before and after our owners open their doors and start operating, can give our owners the peace of mind that comes from knowing they're not alone, and helps them focus on building their business and expanding the brand.
Discover How to Start a Rent-to-Own Business with The Premier Companies
Ownership in the rental-purchase industry can place you in a field with growth potential, and connect you with a brand like Premier Rental-Purchase, who has a business plan with owners squarely in mind.
Premier Rental-Purchase makes owners and customers our priorities. And we're getting ready to grow again.
We're preparing to move into new territories, and we're looking for potential owners to come with us as we work to lead the industry.
Want to find out more? Contact us today, and learn what ownership with Premier Rental-Purchase can do for you!